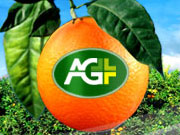 Internet-Frigate continues to support the US agricultural market monitoring system - The AgPlus Network (www.agplus.net).
A number of improvements are planned to be done in 2018, which will give users even more options and usability, taking into account modern requirements for information systems.
Developed by the Internet-Frigate in 2005, the system is still successfully operated by the customer and provides customers with processed information from the Department of Agriculture of the United States. AgPlus allows customers to stay up to date on market information.
AgPlus boasts a varied group of clients including produce buying organizations, large and small supermarket chains, produce growers and brokers, as well as Wall Street firms looking to track produce industry pricing information.
Work with the Internet Frigate is reliably.