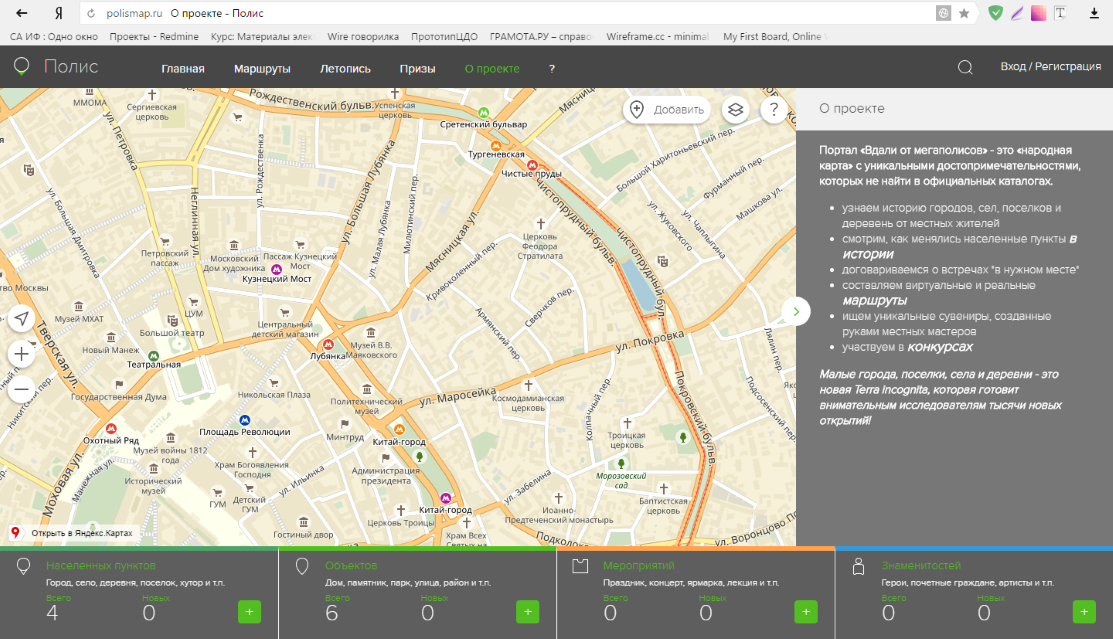 Specialists of department of development "Internet Frigate" have issued the draft of the National map for the small cities, villages and rural settlements with the thematic name "Far from the Megalopolis". The portal represents the geoinformation platform with specification to the cities, settlements, objects, routes and actions.
Each user can participate in creation and editing unique cultural information which is not in one of official catalogs. Convenient instruments of drawing will not demand from users of special knowledge of cartography.
The concept of the project was developed together with Scientific center of social and economic development of the small cities and rural settlements on the basis of experience of the competitive works on study of local lore which are carried out in the Rostov region in recent years.
We were faced by a task to give to users the tool not only for drawing of settlements and objects, but also for formation of a cultural mosaic of objects in the form of the famous persons, photos, video, books, music, the interesting facts, tourist routes and etc.
The grandfather of your neighbor was a hero? You always have interesting stories about the city? And maybe everybody ask you the question "What here it is possible to look at?". Now all this information can be stored on the portal "Far from the Megalopolis" portal available to all Internet users.
Besides, users can create actions on the card and bring together participants from the next territory. Actions can be tied to the settlement or an object.