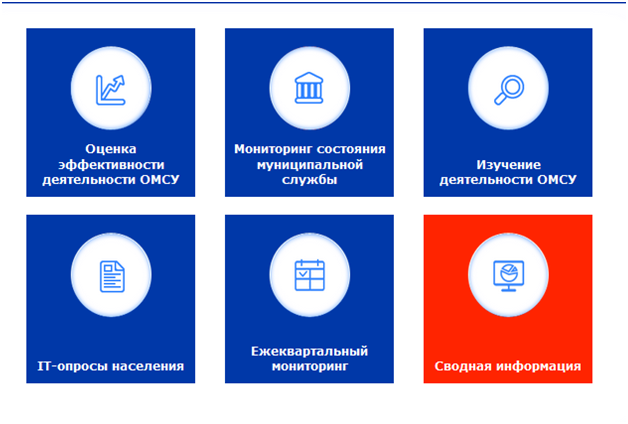 In 2016 we have developed the button "Summary Information" for the "Factor-Service" platform and have started it in action on the Portal of monitoring of activity of local governments www.monitoring61.ru.
The first version of the Portal by request of the Government of the Rostov region has been started in work of LLC "Internet-Fregat" in 2014 and included four blocks: assessment of efficiency of activity of local governments, monitoring of a condition of municipal service, studying of activity of local governments, population IT-polls.
In 2015 the "Internet Frigate" has added the Portal with the "Quarterly Monitoring of Activity of OMSU" block in which the assessment of activity of municipal administrations more than on 50 indicators is made.
In 2016 it became clear that in base of the Portal the set of information which should be aggregated for the analysis is saved up – have made the Summary Information button. The button starts display of the visual reporting reflecting changes of rating places of the chosen municipality in a section of various criteria and also the concrete points got by municipality in the course of monitoring of his activity by executive authorities of the Rostov region.