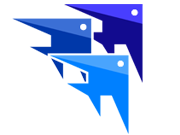 By request of the Ministry of economic development and trade of the Ryazan region the Internet-Fregat company introduced system of collecting, processing and accumulation of information on investment processes in the Ryazan region.
The system is based on the ready solution of "Faktor-Invest" which completely closes a question of monitoring of investment activity in the territory of the region or municipality, and also visual representation of information on investment potential on a specialized portal and the investment card.
In plans of the Customer active application of the Faktor-Invest functions:
Х involvement of municipalities and regional executive authorities to process of joint maintaining and updating of regional registers of investment projects and platforms;
Х registration of the investors and persons offering platforms under investment projects;
Х granting a private office to the management of the region for evident monitoring of investment activity: charts, schedules, cartograms.
The system is already brought into operation to the address www.invest-r.ru. Specialists of department of the state inforesurs of the Internet-Fregat company provide the hot line of consultations concerning introduction.
Besides the Ryazan region, the solution of "Faktor-Invest" is introduced in the Rostov region, the Tver region and in Rostov-on-Don.
Fuller information on the decision is available in our catalog of IT solutions to the public and municipal administration of www.it2region.ru.