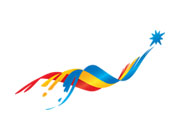 More than five years our company cooperates with Committee on youth policy of the Rostov region. The most interesting projects, such as donmolpred.ru Ц the regional site on youth business, antidur.com Ц the promo-site of community sober and the site of talented youth of Don - talanty-dona.ru were during this time created.
In the expiring year we also managed to work and start the solution of one of important tasks of modernization of the site of Committee on youth policy of talanty-dona.ru, namely development of the new section "Sector of Public Administration". This section of the site will represent a database of the active young citizens of the Rostov region who proved in various areas of professional, scientific activity or in spheres of public life successfully last the selection established by the real order on inclusion in youth structure.
We hope that our development will help talented youth of Don to raise and move ahead on a career ladder, and to authorities of the Rostov region to find worthy change and to be sure that destiny of our region in reliable hands.